Remembering Vincent Price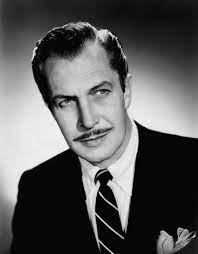 Vincent Price is widely regarded as one of the most iconic and influential figures in the horror genre. Over the course of his career, Price appeared in countless films, television shows, and stage productions, and his unique blend of elegance, sophistication, and menace made him a fan favorite for decades. Price helped shape and change the horror genre and is considered one of the greatest horror stars of all time.
Vincent Price was born in St. Louis, Missouri, in 1911. He was the youngest of four children, and his father was the president of the National Candy Company. Price initially had little interest in acting, and he studied art history and English literature at Yale University. However, he eventually became interested in theater and began performing in student productions.
After college, Price moved to London to study at the Royal Academy of Dramatic Art. He quickly became a sought-after stage actor, and he appeared in numerous productions in both London and New York. In the 1930s, Price began to branch out into film, and he appeared in several small roles in movies like "Service de Luxe" and "The Private Lives of Elizabeth and Essex."
Vincent Price Shapes the Horror Genre
It wasn't until the 1950s that Price truly made his mark on the horror genre. In 1953, he appeared in the classic horror film "House of Wax," which was one of the first horror movies to be filmed in 3D. The film was a huge success, and it helped establish Price as a horror icon. Over the next few years, he appeared in other popular horror films, including "The Fly," "The Tingler," and "House on Haunted Hill."
House of Wax (1953)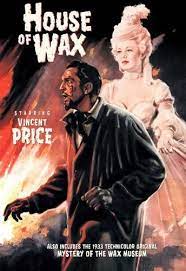 Vincent Price's role in House of Wax was one of his most memorable performances. Price played the role of Professor Henry Jarrod, a wax sculptor who loses everything in a fire but uses the opportunity to recreate his wax figures, including his beloved Marie Antoinette. It is soon revealed that Jarrod is using real bodies as the foundation for his wax figures, making him a deranged and disturbed character. Price's performance as Jarrod was both chilling and charismatic, and he was able to convey a sense of both empathy and horror in his portrayal of the character.
The Fly (1958)
In The Fly, Vincent Price played the role of Francois Delambre, the brother of a scientist who accidentally merges his body with that of a fly during a teleportation experiment. Price's character is forced to confront the horrific consequences of his brother's actions, and his performance perfectly captures the fear and confusion of the situation. Price's role in The Fly was more subdued than some of his other horror roles, but he was able to convey a sense of genuine emotion and humanity that made his performance impactful.
The Tingler (1959)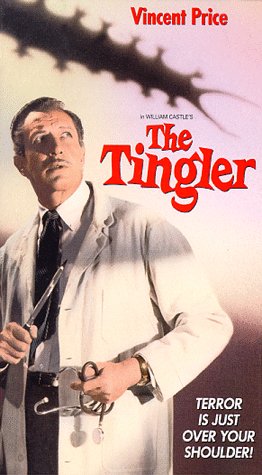 In The Tingler, Vincent Price played the role of Dr. Warren Chapin, a scientist investigating a mysterious creature that lives inside the human spine and causes intense fear. The film was notable for its use of "Percepto," a special effect that made audiences feel as though they were being shocked during key moments of the movie. Price's performance as Chapin was over-the-top and campy, but it was also undeniably entertaining. He was able to balance humor and horror in a way that few other actors could, and his performance helped make The Tingler a cult classic.
House on Haunted Hill (1959)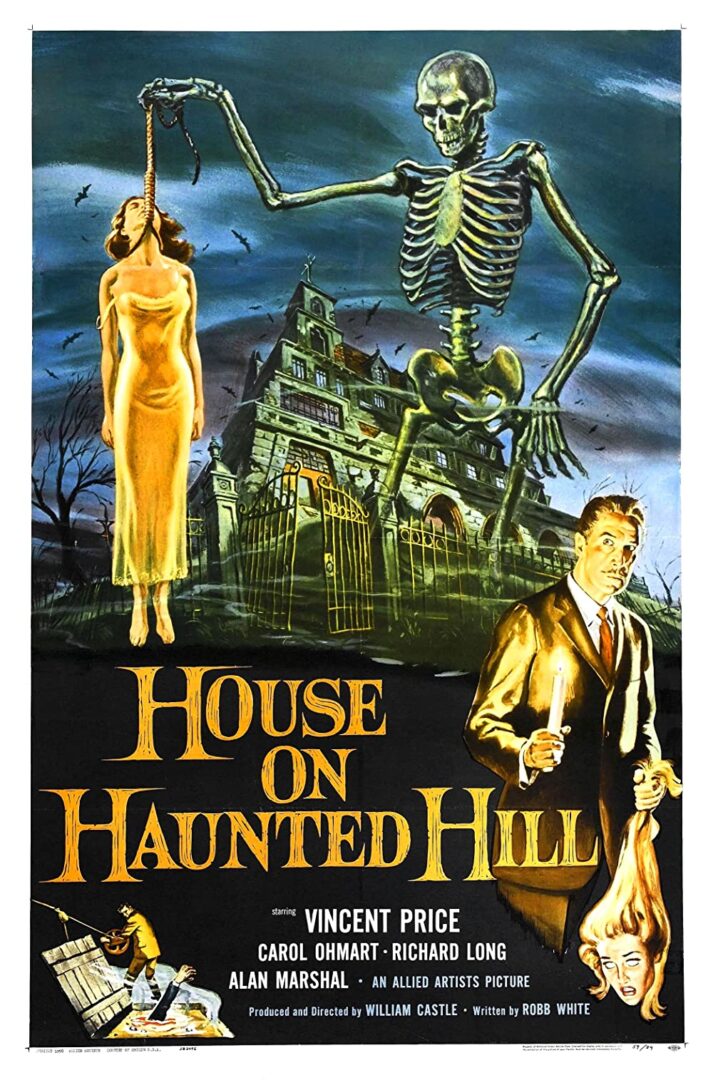 In House on Haunted Hill, Vincent Price played the role of Frederick Loren, a wealthy eccentric who invites several strangers to spend the night in a haunted mansion with the promise of a large sum of money if they survive. Price's performance as Loren was both menacing and charming, and he was able to imbue the character with a sense of wit and sophistication that made him terrifying. House on Haunted Hill was one of Price's most popular films, and his performance in the movie helped cement his status as a horror icon.
Price's Impact
One of the things that set Price apart from other horror actors of the time was his ability to bring a sense of humor and sophistication to his roles. He was never just a mindless monster or a one-dimensional villain; instead, he was able to create his characters with a sense of charm and wit that made them all the more terrifying. He was also a master of the macabre, and his ability to deliver creepy, spine-chilling lines made him a favorite among horror fans.
Price's impact on the horror genre can still be felt today. His movies continue to be watched and enjoyed by fans around the world, and his influence can be seen in countless other horror movies and TV shows. He was a true trailblazer, and he helped pave the way for a new generation of horror filmmakers and actors.
In addition to his work in the horror genre, Price was also an accomplished art collector and connoisseur. He wrote several books about art, and he was a regular contributor to art magazines and journals. He was also a gourmet cook, and he wrote several cookbooks over the course of his life.
Vincent Price passed away in 1993 at the age of 82, but his legacy continues to live on. He was a true icon of the horror genre, and his unique blend of elegance, sophistication, and menace helped shape and change the genre forever. Whether you're a longtime fan or a newcomer to his work, there's no denying the lasting impact that Vincent Price has had on the world of horror.