Be sure to watch these 3 Christmas horror movies this December
Christmas is a time of joy and celebration, but it can also be a time of fear and terror. There have been many horror movies over the years that have used the Christmas holiday as a setting, and these movies have become cult classics among fans of the genre.
Christmas horror movies are a unique and exciting way to get into the holiday spirit. While traditional holiday movies are heartwarming and cheerful, horror movies offer a different perspective on the season. These movies can be thrilling, suspenseful, and even scary, making for an adrenaline-pumping viewing experience. Watching Christmas horror movies can be a fun and memorable way to spend time with friends and family during the holiday season.
Christmas horror movies offer a break from the traditional holiday fare. While classic Christmas movies like "It's a Wonderful Life" and "A Christmas Carol" are timeless favorites, watching them year after year can get repetitive. Christmas horror movies, on the other hand, offer something fresh and exciting. They can provide a welcome change of pace, offering a new perspective on the holiday season. So, grab some popcorn, turn off the lights, and settle in for a scary and unforgettable holiday movie night.
1. Black Christmas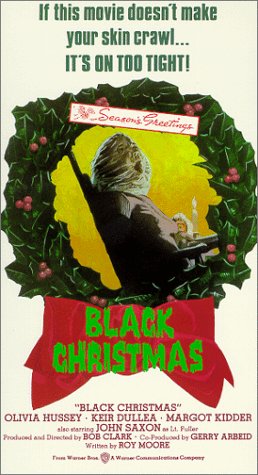 One of the most well-known Christmas horror movies is "Black Christmas," which was released in 1974. The movie follows a group of sorority sisters who are stalked and killed by a mysterious assailant during the holiday season. The movie is considered a precursor to the slasher genre and is known for its disturbing imagery and intense suspense. Black Christmas has become so popular that it has had two remakes.
2. Gremlins
Another iconic Christmas horror movie is "Gremlins," which was released in 1984. Some might argue that "Gremlins" is not a horror movie due to moments of comedy and cute characters however parts of this movie are terrifying. The movie centers around a young man who receives a strange creature called a mogwai as a Christmas present. The mogwai comes with strict instructions not to get it wet or feed it after midnight, but of course, the rules are broken and chaos ensues. The mogwai turns into mischievous gremlins who terrorize the town and cause all sorts of havoc.
3. Krampus
More recently, the movie "Krampus" was released in 2015. The movie is based on the legend of Krampus, a demonic creature who punishes misbehaving children during the Christmas season. In the movie, a family's holiday celebrations are interrupted by the arrival of Krampus, who begins to terrorize them. The movie blends horror and dark humor to create a unique and chilling Christmas tale.
These are just a few examples of Christmas horror movies that have become cult classics over the years. While the Christmas season is typically associated with happiness and good cheer, these movies prove that it can also be a time of fear and terror. For fans of the horror genre, these movies are a fun and spooky way to celebrate the holiday season.
Merry Christmas and Season's Creepings!